LEARNING ENGLISH LANGUAGE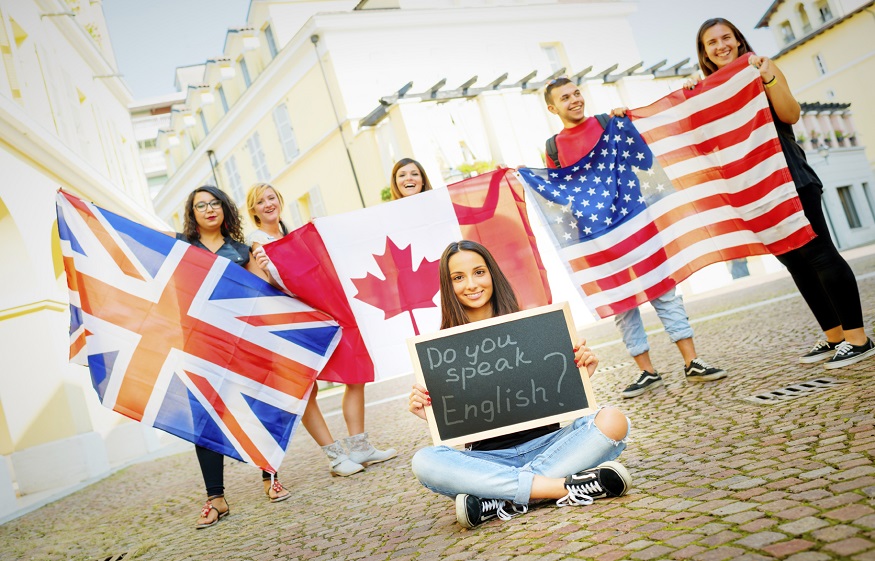 INTRODUCTION:
Nowadays, English is a language which is considered to be important in every field. We have to submit our articles, blogs, essays, and academic assignments in English. It can be very daunting if English is not a native language. Being proficient in English isn't an easy task to do. We have to go through several stages and then our proficiency in English. Mostly, people learn from mistakes so it isn't the case to feel guilty when you make a mistake in pronouncing any word.
4 Basic Steps in Learning New Language:
We have set up goals to learn new things. Similarly, the Language learning process is divided into different sections to get fully proficient. The most basic steps in learning a new language are;
Listening – Improves accuracy in speaking

Attend plays
Listen to Music
Watch English TV shows, Documentaries, and seasons

Speaking – You understand the correct pronunciation

Join Voice Chats
Talk and record yourself
Talk to your mates in English

Reading – takes time but is a very beneficial and important step to improve English

Read Books in English
Read articles and blogs in English
Switch your electronic systems to the English language

Writing – it is the final step in which you learn English completely when your hands get used to writing English

Write down words and expressions
Write down phrases
Share your thoughts in the comment sections of different blogs, articles, and YouTube videos
Different tools to help you in learning English:
Making it to the goal isn't easy. In today's world, where everything is digitalized and got a platform on the internet and website, likewise, the learning process has made easier with the different tools and applications which help us attain our goals because these computer techniques based applications are very appropriate and unfailing. If you are a learner and looking for the best possible ways then I would recommend you to check out these tools;
SpellQuiz.com is a specially designed tool for the K-12 students who are about to enter the exams and preparing for Spelling BEE competitions.
If you are learning English as a Second Language then SpellQuiz's advanced spelling tests can help you improve your English skills. It is based on the grading system i.e. from 1 to 12. This grading system clarifies to the users which age group should follow which rules of English as a learner.
The spelling tests which they hold for every grade helps improve the English language in all dimensions no matter what the age is. It also provides detailed reports at the end of the test to tell your performance.
If you want your children to learn English then I would recommend SpellQuiz.com as it is an ideal solution to English Learners.
Without the subscription, you can give 20 attempts. For further, you have to buy premium plans.
Grammarly is a specially designed tool that checks grammatical errors to make people aware of their mistakes which they make at the end.
It checks over 150+ grammatical errors including the inconsistencies in the text, structural problems of sentences, punctuation, and spellings, etc. by highlighting them. Interesting to note is it tells you that "what mistake you made" and suggests you replace it with the correct words or phrases with an explanation.
You can check out different writing styles including blog posts, articles, and web content, etc.
Without the subscription, you can check the common errors. To access more functionality, you have to subscribe to its premium plans that are available in the monthly subscription.
HelloTalk.com helps you in improving your English speaking and writing skills allowing you to talk to the different English speakers all around the world. This practice makes you an expert English speaker with helping you spell out the words correctly and write up different phrases under the correct context.
According to your communication preference, talk to the world's native English community for free as it covers all the aspects to make its users satisfied. It is reviewed positively by its users as it is a learning platform.
It offers free plans to its users. You just have to download it whether on the web, android, or Ios.
These 3 websites are very helpful in learning English as a Second language because of the bundle of functionality which they hold for the learners either
they belong to the beginner or intermediate level.
Read more: 4 Wearable Ways to Advertise Your Company Logo
These tools cover are the aspects to be the best software tutor.
Conclusion:
As English holds a special place in the language context that's why it is considered as an international language and it should be learned by all.