How iConnect™ Active by Timex Can Help Improve Your Health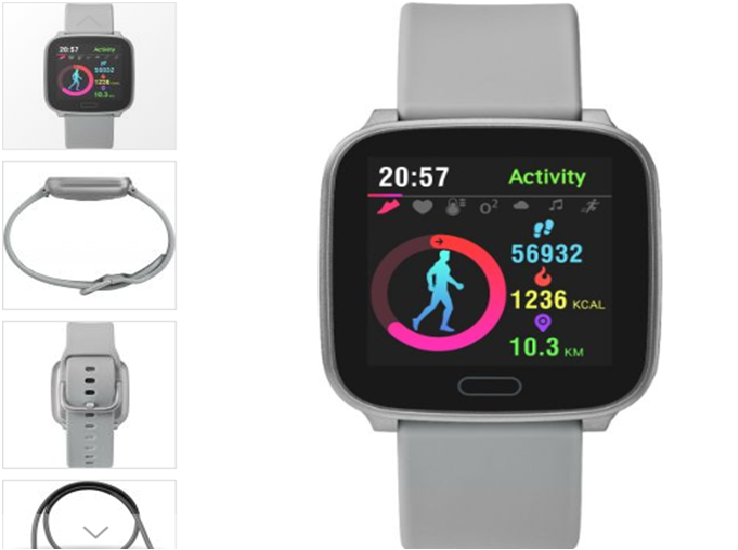 Timex is the leading manufacturer of watches in the world. The company had initiated the expansion of its smartwatch portfolio in India with the launch of its all-new iConnect™ Active collection. The watches in Timex iConnect™ Active collection are a perfect amalgam of sleek aesthetics and cutting edge technology. With all its advanced features new iConnect™ Active watches help fitness enthusiasts lead a healthy lifestyle. The Timex smartwatches do more than just tracking the user steps, it monitors their heart rate, their sleep, and their activity. iConnect™ Active watches also have a notification feature which allows you to track your progress and individual workouts using the sports mode. One can easily buy smart watches online on Timex online store or retail outlets of Shopper's Stop and Lifestyle. On this note let us discuss the ways through which iConnect™ Active watches help improve your health.
Steps Tracker – Walking 10,000 steps a day is one of the easiest ways to stimulate your activity level and develop your health. The built-in pedometers in the smartwatch help you see the number of steps you have taken in a day. The step tracker helps you achieve the goal of 10,000 steps in a day and assists you in adapting to a healthier lifestyle.
Sleep monitor – Several reports have said that a major share of the world's population is suffering from sleep deprivation. Not giving your body proper sleep for a sustained period of time can lead to several negative consequences for your health and body. When worn at night, smartwatches can track your sleep patterns. They tell you the number of hours you are getting an interrupted sleep. These figures help you identify your sleep pattern and set a goal to enhance the quality and quantity of your sleep.
Workout reminders- We all know the importance of working out to stay healthy, but only a few us succeed in making regular workout a habit. One of the good ways to turn the workout goals into a habit is to set the workout reminders. When you set this reminder in your smartphone it gets easier for you to skip that reminder or ignore it but if the reminder is set in your wristwatch, it gets tough to skip that reminder. You will get the notification that it is the time to hit the gym and the smartwatch will start vibrating on your wrist
It makes it easier to listen to jams while working out – Music motivates us while working out. Most of us save our workout playlist on our phones but often it gets difficult to work out while carrying your phone. Smartwatches come as a solution here, they allow you to play and change your fav workout songs from your wrist, independent of the smartphone. With the help of your Bluetooth headphones, you can listen to your workout music with greater ease and convenience. While it is obvious that music will not help to improve your health but it motivates you to complete the target you have set for the day.
With so many advantages at hand, there's no point missing out on owning iConnect™ Active by Timex