The Best Time to Start Laser Hair Removal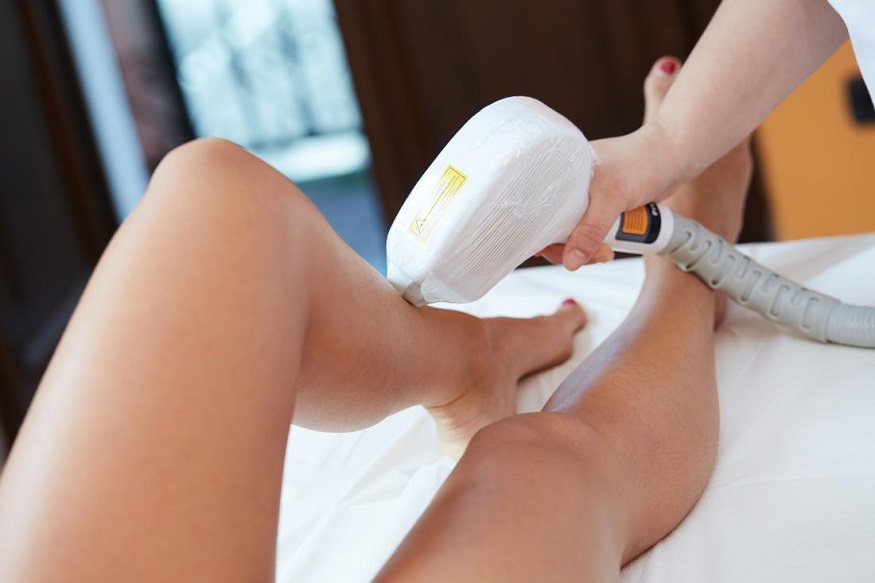 The fall season makes people think of pumpkin spice, changing leaves, scarves, boots and … laser hair removal?
Fall is often called the beginning of "laser hair removal season" because the cooler weather helps people prep for the treatments. While laser hair removal is just as effective at any point in the year, cooler months, from around October to January, are the best opportunity to start getting rid of unwanted hair.
Why Get Laser Hair Removal In Fall?
It's not so much about the timing as the weather itself. It's perfect to start your laser hair removal just as the cool weather is here to stay for a variety of reasons:
Cold weather means long sleeves. It's highly recommended to limit the treated area's exposure to the sun, and long sleeves are the perfect way to do it. Plus, since you usually can't shave the area treated before laser hair removal, it's much easier to wear long pants or sleeves to cover up unwanted body hair.
Less tan means more effective. Laser hair removal works best when there's a lot of contrast between skin and hair. While darker skin tones can still receive effective treatment, tanned skin plus sunbleached hair means the laser may not be able to pick out every single follicle. If you've laid out on the beach all summer, it's best to wait a few weeks before starting treatment.
Have soft, smooth skin in time for spring break! To most people, the most important part of laser hair removal is the timing. If you want to show off silky, hairless skin, you're going to want to be ready by the time you're in a swimsuit! If you start in fall, you'll be totally ready by the time spring rolls around.
Of course, everyone has a different schedule, and laser hair removal will be just as effective in January as it is in July. If you're not certain when to start, speak with a licensed aesthetician for a professional recommendation!
Why Does Laser Hair Removal Take So Long?
The amount of laser hair removal sessions you will require depends on the area being treated, your skin tone, and your hair type, and laser hair removal sessions themselves vary in length depending on the area being treated.
Regardless of what area you're treating, the hair will begin to fall out approximately a week after your first session. However, it does take multiple sessions before you will notice the hair is not growing back due to the cyclical way our hair grows.
Basically, hair grows in three stages. The laser can only target each follicle depending on which stage the hair is in, meaning that, at most, each laser hair removal appointment can only remove one-third of the hair for that area.
This is also why you can't knock out every session in the same week or two– you have to wait until the hair is in the correct cycle of growth for optimal results.
Start Booking Your Laser Hair Removal In Advance!
Because fall is the busy season of hair removal, aestheticism can become fully booked up well in advance, especially if you're looking for laser hair removal in New York City or other major cities. If you want soft, silky skin by summer, start scheduling your sessions now!