Take a Black Hills Vacation Any Time of Year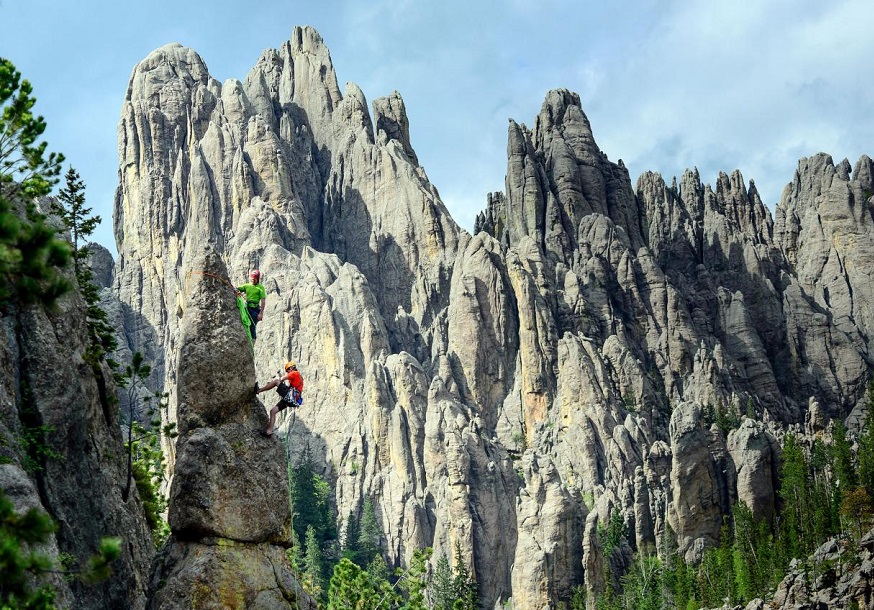 Like a mountain oasis, the Black Hills of South Dakota rise up from the sea of prairie surrounding it. Many people are aware that the Black Hills are home to Mount Rushmore National Monument. However, this beautiful region has so much more to offer visitors.
The Black Hills offer activities and attractions appropriate for every season. Therefore, any time is a good time to visit. Here is a guide to some of the hidden treasures the Black Hills has to offer and the best time to enjoy them.
Spring
Late spring, before the weather gets too hot, may be a good time to take a hike up Black Elk Peak. Formerly called Harney Peak, this is the tallest point in South Dakota at 7,242 feet. The view from the top is unbelievable; you can see four states on a clear day.
There is never a bad time to go shopping for souvenirs and gifts. You can find Black Hills slider necklaces, rings, bracelets, and just about every other type of jewelry in distinctive tricolor Black Hills Gold.
Summer
Be aware that summertime is the peak tourism season in the Black Hills. It is also the time of year when the weather is hottest. Sylvan Lake and other manmade reservoirs offer water activities. If sports aren't your thing, you can cool off by visiting one of the Black Hills' spectacular caves, such as Wind Cave National Park.
Autumn
The Black Hills offer remarkable fall foliage, and no area is more breathtaking in the autumn than Spearfish Canyon. The Canyon Scenic Byway winds down the canyon floor for 22 miles through breathtaking stone formations. Spearfish Canyon is also home to two picturesque waterfalls: Roughlock and Spearfish Falls.
Winter
Terry Peak is a ski resort in the northern Hills popular with locals and tourists alike. However, those looking to beat the cold can head down to Hot Springs and take a dip in the 87-degree water at Evans Plunge or make an educational trip to the Mammoth Site.
This is just a small sample of the arts and culture, history, and scenic vistas on display in the Black Hills all year long.