Express your Timeless Love with Helix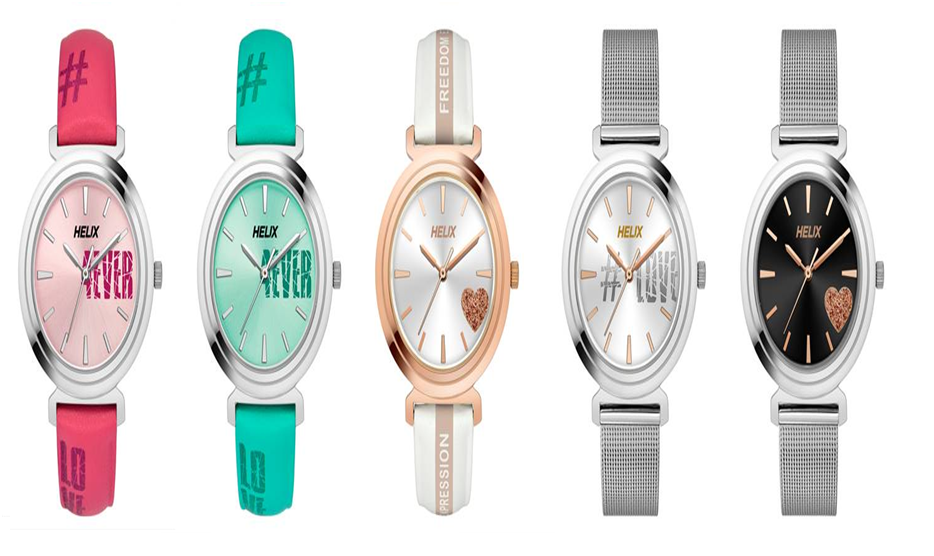 Valentine's Day is a day that couples eagerly await every year. It is a day to profess your love, to show your partner how you truly feel about them! The thrill of being together that is at an all-time high on this day is irreplaceable. There are so many small things that we do on V-day to make it more special- a bouquet of flowers, a box of chocolates and what not.
What would make this day even more special? Make the confessions of love last for much longer than a day? The perfect gift, of course! And what could make a better gift than an elegant and trendy watch? With the wide range of available watches online, this gift is not only cherishable but also convenient to procure!
People often have the misconception that watches are gifts for an older generation, but this is definitely not the case. And you will not think so either once you see the new Helix #hashtag Story Collection. Crafted for the Gen Z, this collection is crafted for the youth with #lingo and catchphrases that they use for self-expression.
Don't fret! The collection has 11 styles for BOTH girls and guys in stainless steel and leather attachments. And what's more, there are 2 Valentine's Day special styles with a heart icon, matching the occasion!
For the ladies, there are 5 trendy styles to choose from. They have a 36mm case with double leveled bezel and unique lug profile. The dial comes with different themes like #4ever #Love, captured in a chic manner.
The straps come in both printed leather and stainless steel mesh. The collection celebrates self-love and life and is also available with a heart icon, especially for Valentine's Day.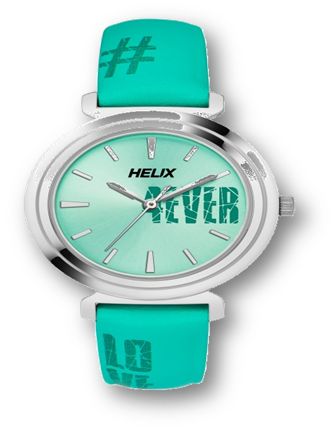 Helix men's watches are no less when it comes to style and elegance.  A 46mm case watch with a wide bezel in a satin finish and a big dial opening. The dial is adorned with #Life as a continuation to the main #hashtag Story and comes in leather and stainless steel attachments. It comes in steel, black and brown plated variants. Each of them has a look of their own and can be matched to your partner's style and dressing sense.
What is unique about the men's watches is the unique styling. Enhance the sporty look by buying a watch from the series. What are you waiting for? Waste no time and grab these trendy watches for your partners and make their Valentine's Day one they can cherish and remember for a long time to come! When purchased before 20 Feb, you will also get a wireless headset free with each Helix purchase.