How to Be More Fashionable: The Ultimate Guide for Men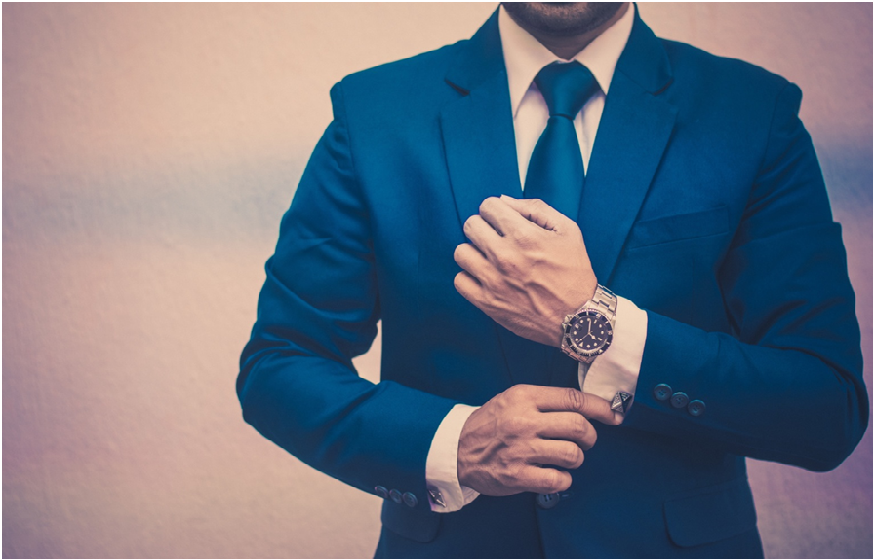 It's no surprise that clothes make you feel good about yourself. Referred to as "enclothed cognition," scientists believe there is a tangible link between clothing and mood.
Are you happy with what you see in the mirror when you get dressed? Are you looking for ways to be more stylish with men's fashion? If you're not sure how to up your style game and you're looking to impress, we've got just what you need.
Take a look at some tips on how to be more fashionable and confident in your styling abilities.
1. Matching Accessories
The great part about matching your accessories is you get to have a bit of fun. If the clothes you're wearing are casual, you can experiment with what works for you. For example, pairing your sneakers with your sweater.
If your outfit is formal or workwear, you have less wiggle room but that doesn't mean you can't be creative. Think about pairing your belt with your watch and shoes.
2. Buy Classics
One of the best style tips is to be sure you buy styles that will never go out of fashion. It's great to be on-trend but some trends are short-lived. If you're buying expensive pieces, you need to make sure that you're spending your money well.
Always opt for classic clothing and accessories that you can wear time and time again. Some classic pieces will last for years without ever looking out of place next to new and emerging trends.
3. Invest in Tailored Clothes
When you want to look your best, there's no better way to do it than with tailored clothes. You may find that tailoring is different in different countries. For example, in the UK, the tailoring may be looser than you're used to, whereas in Italy it could be tighter.
It can be expensive to buy tailored clothes but it's often more of an investment than a purchase. A tailored suit can serve you well whether you're going to work or attending a wedding.
4. Keep Browsing
Shopping may not be your favorite thing to do but browsing could be the thing that helps to build your wardrobe. If you're shopping online and buying the first few items you find, you're probably not finding the right fashion items for you.
When you need a new outfit for an event, give yourself plenty of time to browse. Don't leave it until the last minute and choose whatever pops up first. Browse extensively and find the outfit that's right for you.
5. Learn About Colors
It's not always easy to manage colors when it comes to being fashionable. Perhaps you aren't confident with mixing and matching colors. If that rings true for you, take all the color out of your wardrobe and start learning.
Just leave greys, blacks, and navy in your wardrobe to start with. As you become more confident with the colors you wear, you can start to add more to your wardrobe. YNOT shirts are a great place to start when experimenting with color.
6. Match Your Styles
It's all well and good experimenting but mismatching styles will always look wrong. For example, wearing tailored or skinny trousers with a baggy shirt isn't fashionable. Similarly, wearing a tight shirt with baggy jeans won't look right.
Your styles need to coordinate on both the bottom and the top. With that said, it's always wise to have go-to pieces in your wardrobe that can coordinate easily with a range of other pieces.
7. Buy a Good Watch
A good watch can finish off any fashionable ensemble. Many people will notice a man's watch before any other part of their outfit. Fashionistas often comment that a good watch and pair of shoes on a man is more important than anything else.
If you want to purchase a watch, look for one you can make an investment in. Some watches are passed on to family members as heirlooms and their value can increase as the year's pass. Designer brands, like Rolex, are highly sort after.
Hire a Personal Shopper
Sometimes, failing to put a good outfit together is just about a lack of time. If you're busy with work and other commitments, you may not have the time to browse or research clothes that you think will suit you. Creating the perfect wardrobe takes time and effort.
For some men, it can take years to get it right. That's where a personal shopper comes in. A personal shopper can do the browsing for you and offer you completed outfit options that they think will work well for the look you're going for.
It means you can leave all the hard work up to someone else and just have fun choosing from the options. The result is a selection of outfits that work perfectly together without you having to waste a single minute of your time.
How to Be More Fashionable 101
The best tips for men on how to be more fashionable are simple. Invest in quality over quantity, start from the basics, and don't forget classic accessories. However, it can take time to learn how to coordinate outfits well so don't be in a hurry.
If you find yourself struggling to put outfits together, it's okay to ask for help. A personal shopper can offer you options that you may not have been able to put together yourself.
If you have enjoyed this article, why not take a browse through the rest of the articles on our website?