Inside Jenni Kayne's Style World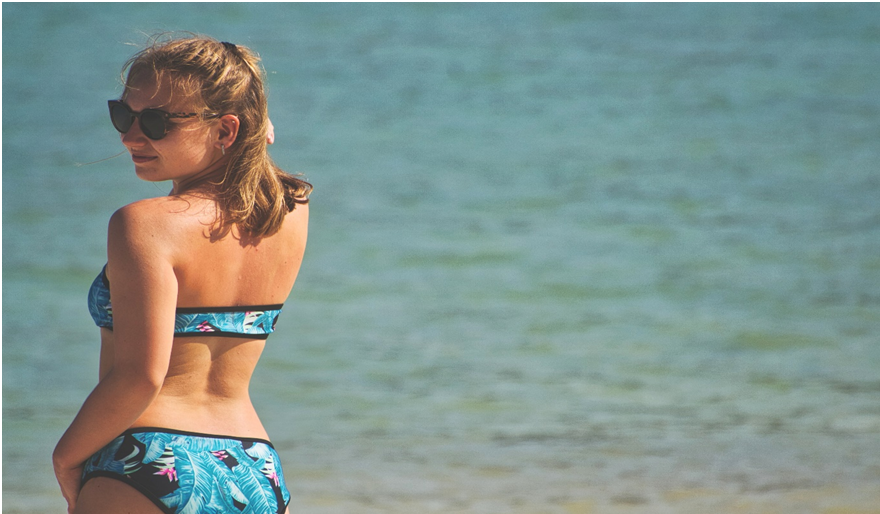 If you've ever tried on something designed by Jenni Kayne, or even just stepped inside her West Hollywood boutique, you were probably struck with a sense of familiarity. True, you might not have seen that specific high-waisted pencil skirt or perfectly constructed t-shirt dress before, but you instantly recognize it as yours. Or, more specifically, as something that should belong to you. It's like Kayne accesses our secret clothing desires each season, and then creates a heightened version of what we're currently craving or will want next.
Read More: Jazz it Up! A Simple and Easy Guide on How to Flaunt Gold Sequin Bridesmaid Dresses
Since Kayne seems to understand us so completely, we wanted to get a little insight into her world: the clothes she's obsessed with, styles she's crazy about, and products she loves. Kindly, the designer agreed to take over WhoWhatWearDaily.com for the day and share a few of her favorite things. In our opinion, Kayne's selections are much like her incredibly smart, eponymous line: an eclectic and elegant collection of must-have pieces. Enjoy.
Tom Binns Masai Jet Black and Neon Crystal Necklace ($2790)

One of Kayne's favorite pieces for the season is this insanely gorgeous necklace by her pal Tom Binns. "You can dress it down," Kayne says, "but to me it's very evening and looks super chic with an all-black outfit." The necklace is currently available at Henri Bendel or visit the jewelry designer's website for stockists.
L'ArtisanParfumeurL'Eaud'AmbreEau de Toilette ($95)

Kayne is cuckoo about all amber-scented products from L'ArtisanParfumeur. She is devoted to l'Artisan's Amber Balls for the home and loves giving them as gifts (she even sells them at her store). The designer adores the amber-scented perfume as well; in fact, this was the fragrance Kayne wore for her own wedding.
Eres Bandeau Bikini ($320)

When it comes to bathing suits, there's only one choice for Kayne: Eres. She particularly likes this bandeau bikini; the style of the top is called Show and the bottoms are Savane. We think this vibrant turquoise will look especially amazing with a bit of a tan.
Benjamin Eyewear Kayne Sunglasses in black with clip-on ($500)

Kayne's favorite sunglasses are these vintage-inspired frames from Los Angeles eyewear aficionado Benjamin Montoya. She's such a fan that she uses them in her shows, sells them at her store, and even wears them at night—albeit in a slightly different form. "I love the style so much I even turned a pair into reading glasses," she says. If you don't dig those, there are lots similar from Gucci sunglasses.
Jenni Kayne Gladiator Flat Sandals ($295)

In addition to a comfortable fit and great price, Kayne made sure her gladiators were perfectly proportioned too. "Sometimes gladiators can make you look stumpy," she says. "But I made sure that mine were flattering on the foot and the ankle. They're available at her Los Angeles store in two shades of patent leather (black or navy), as well as two shades of suede (black or gray). There are also a few pairs available at various online boutiques.
Vincent Longo Lip & Cheek Gel Stain ($22.50)

In addition to the lovely, lasting, even color, Kayne also likes that this stain is packaged with a handy brush. "It's really easy to put on at a dinner table," she says, and the no-leak packaging means it's highly portable. Kayne's color of choice is In My Sunshine (a warm deep red).
Jenni Kayne Ikat Tie Gown ($1695)

Of all the clothes in Kayne's spring collection, this floor-length, strapless, silk chiffon dress is closest to the designer's heart. It was the first piece she designed with her beloved royal blue and white ikat fabric and it is truly flattering on any figure. Contact her West Hollywood store for availability.
Paige Premium Denim Skyline Ankle Peg Jeans ($179)

Kayne's jeans du jour is a cropped pair of dark rinse jeans from Paige Premium Denim. She likes their skinny shape and ankle-grazing length. In addition to the deep blue rinse, Wasilla, the jeans are also available in summer-friendly crisp white.