Which Holster or Case Should You Choose?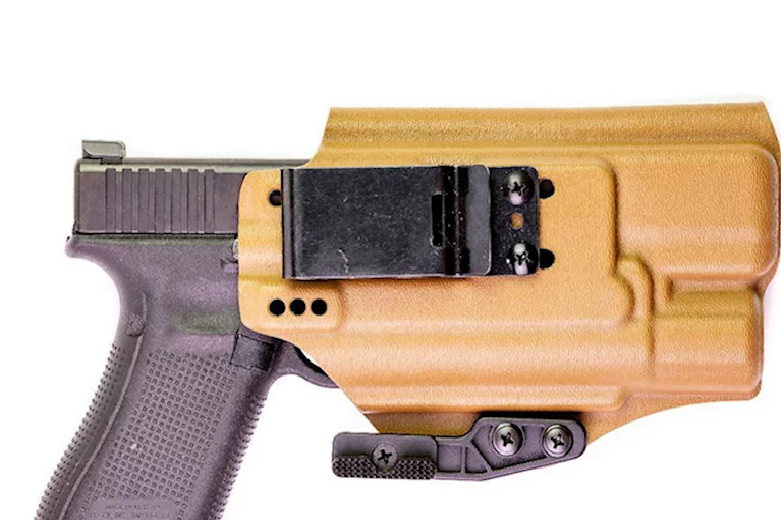 You have lots of choices when it comes to transporting and carrying a firearm. There are cases, holsters, and concealed carry clothing or accessories to choose from. Here are some tips to help you choose the best way to get your gun from point A to point B safely.
Locked Cases
This is probably the most secure way to transport your firearm. It is a great choice if you are going to and from a range or competition and will not need to use your gun in between. In some locations and situations, this may be the only legal way to carry a firearm.
Make sure you have a case that is designed to hold a firearm, and that is outfitted for your specific weapon. If you are planning to fly with a firearm, the case will also need to be TSA compliant.
Waist, Shoulder, and Leg Holsters
Holsters are available to wear your handgun on nearly any practical part of your body. Common ones are for the waist area, including your side, back, or belly. This placement gives you pretty easy access to a pistol if you should need to use it. Competition holsters are generally worn on a belt for that reason. Shoulder, thigh, and ankle holsters are other options if you aren't comfortable wearing one on your waist.
Concealed Carry Clothing
For people who have a permit to carry a concealed handgun, specially designed vests and jackets can be a good option. They are generally discreet and offer secure storage space for a handgun and ammunition.
Purses, Briefcases, and Bags
In warmer weather, a jacket or vest may be impractical. In that situation, you may opt for a purse, fanny pack, or briefcase that is designed specifically to carry a  handgun. There are wide-ranging patterns and sizes, so almost any tastes can be accommodated.
No matter where you are going, it is crucial that your firearm gets there safely. Make sure you follow all applicable laws and firearm safety procedures to minimize any risks.