Should We Be Disinfecting Our Sunglasses?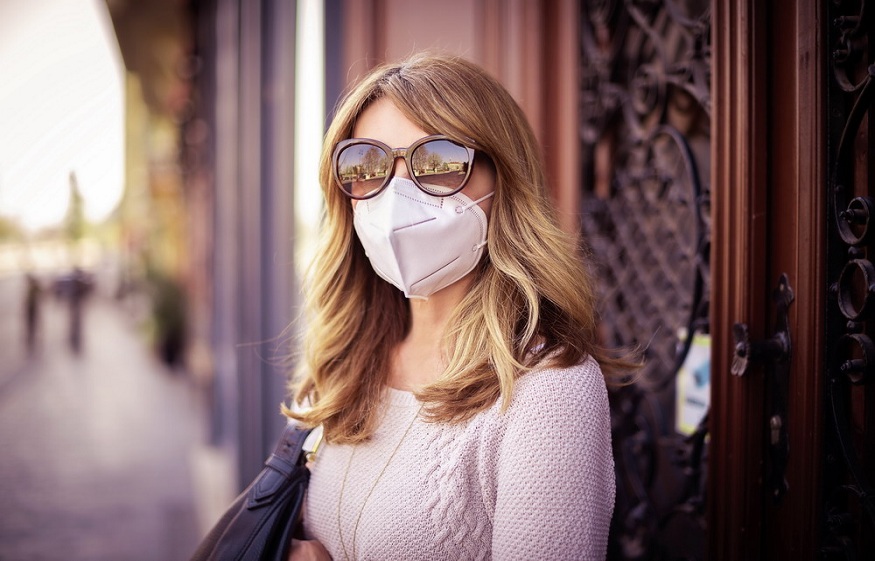 Think of all the advice you have heard regarding COVID-19 in the last six months. Among that advice are plenty of suggestions to disinfect surfaces that might be contaminated with coronavirus. Now that summer is here and most of us are spending more time outdoors, does that mean we should be disinfecting our sunglasses? It is a legitimate question if you are fearful of contracting the virus from a surface.
Unfortunately, there is no real way to answer the question. Why? Because we have conflicting advice from a variety of experts, very little of which is backed up by scientific evidence. One expert says this while another says that. Some say that it is easy to pick up the virus from a contaminated surface while others say that spreads mainly person-to-person.
Even the CDC sends mixed messages. Back in early May their website warned that coronavirus could be easily spread by touching contaminated surfaces. They edited their website a few weeks later to say that coronavirus "does not spread easily" that way. Then they edited their site yet again after that. It now says that "it may be possible that a person can get COVID-19 by touching the surface or object that has the virus on it."
It Depends on Who You Believe
The CDC admits on its website that officials are "still learning more about how this virus spreads." At the end of the day, it boils down to this: medical science does not know nearly as much about viruses as is purported by the media. The fact that so-called experts change their minds so frequently is evidence of that.
Whether or not a person disinfects his or her sunglasses really boils down to whom he or she believes. If you believe that the coronavirus is so easily transmitted that touching a contaminated surface could be problematic, then by all means disinfect your sunglasses at the end of every day. Be sure to use the same caution when handling them as you do when handling your face mask.
On the other hand, you may not be concerned about contaminated surfaces. You are free to disinfect or not disinfect your sunglasses as you see fit. There do not appear to be any personal surface disinfecting mandates in play right now.
Use the Right Tools
Olympic Eyewear, a designer and wholesaler of fashion sunglasses based in Salt Lake City, recommends that anyone who chooses to disinfect their shades use the right tools. There is no point in damaging your sunglasses just to keep them clean. You can disinfect them while simultaneously protecting them from harm.
First and foremost, Olympic recommends never cleaning lenses with a paper product. That includes paper towel, tissues, toilet paper, and napkins. Paper products are wood products and, as such, may still contain small particles that can easily scratch plastic lenses.
Read more; Hanbok – A traditional Korean wedding wear
You are far better off using a clean cotton cloth or an anti-scratch cloth manufactured specifically for eyewear. You can buy reasonably priced cleaning cloths at pharmacies, grocery stores, department stores, and optometry offices.
Next, it is important to avoid harsh chemicals that can damage lenses and frames. No ammonia-based products or bleach-based cleaners. In fact, avoiding household cleaners altogether is best. Disinfect sunglasses with hot water and either hand soap or dish washing detergent. Both will do the trick without posing a danger to your shades.
Should we be disinfecting our sunglasses? No one really knows. Like most things with COVID-19, there is too much conflicting advice and very little scientific evidence at the moment. It is up to each of us to take in the information and make our own decisions.