4 Things to Consider When Choosing Mismatched Bridesmaid Dresses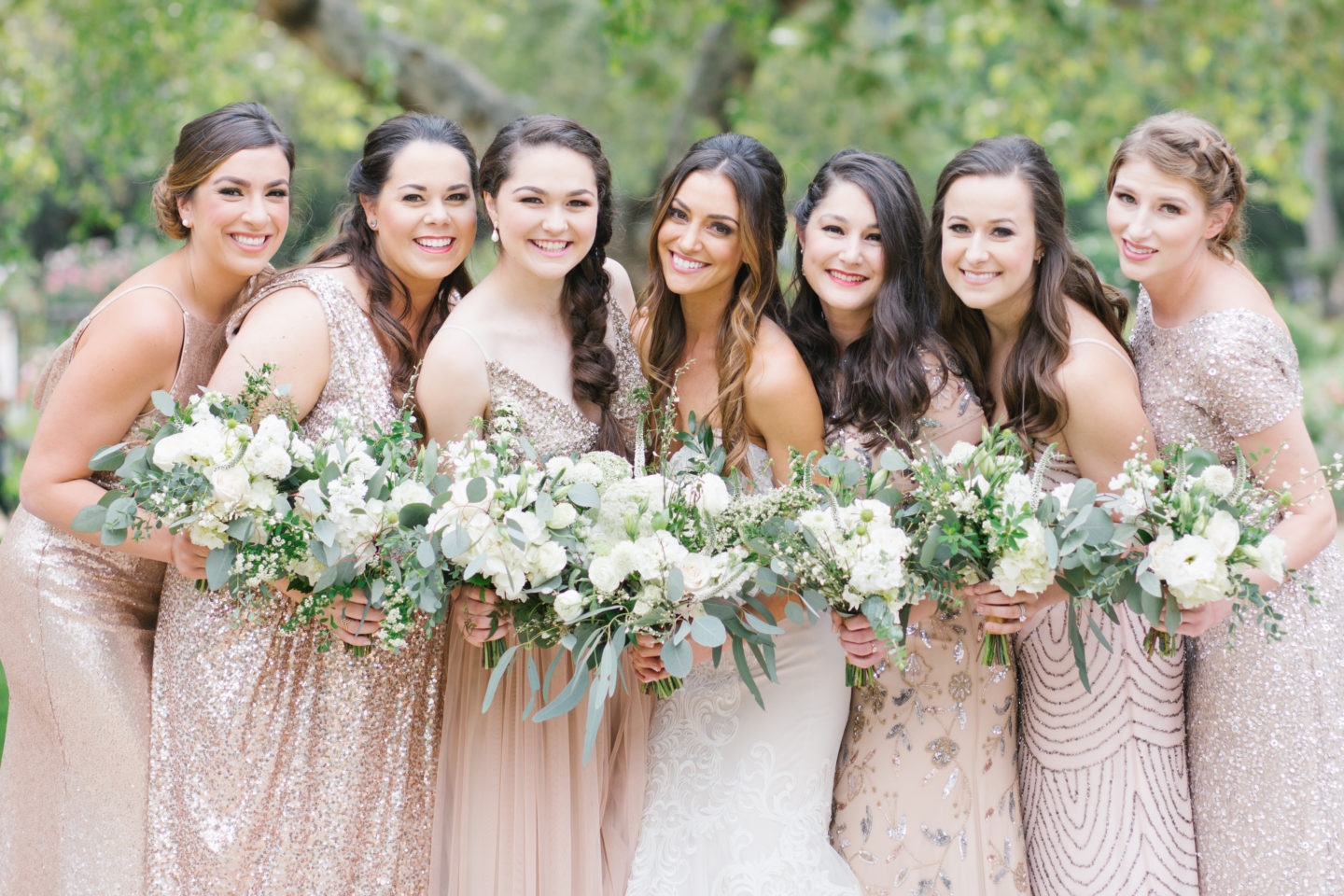 Do you not want to choose the same color and style for all of your bridesmaids? Do you want to do something amazing with the dresses of your bridal squad? Do you want to ensure that all of your girls feel comfortable and can accentuate their best features when they wear the bridesmaid outfit? Then, you should opt for mismatched bridesmaid trend.
When a bride-to-be chooses mismatched bridesmaid dresses,a whole new window of opportunity presents itself. Bridesmaids have n extra freedom for expression, comfort, and even cost while they can still honor the couple and complement the wedding theme. However, if you are not familiar with the idea, then it would be difficult for you to make the right purchase. To help you, here, we have put together a few things that you should know when choosing the dresses.
1 Wedding scheme
Before you start your shopping with your bridesmaids, the color scheme and the wedding venue need to be nailed down. It is not always easy to return or exchange the dresses, especially if your girls have altered the dresses if you later change your mind regarding aesthetics. You always try your best to avoid any additional costs to your bridal party, as there are other things that need a good investment.  Make sure your wedding date is firm as the season may impact your thoughts on length, dress style, color, and fabric. Once you know the time when your wedding will take place, you will be able to narrow down your choices and rely them back to your bridesmaids.
2 Priority
Before you buy mismatched bridesmaid dresses, it is important to decide what is most important to you when it comes to the bridesmaids wear. Do you want your bridesmaid to match the theme or wedding color exactly? Or, is their comfort matter the most to you? Decide a few non-negotiable priorities for the dresses? If you are firm on color, length, fabric, or anything else, make it clear to them before they start shopping. In case you have a specific vision for the D-day, ensure your bridesmaids understand and are respectful of it when they go for shopping.
3 Formality
You have the venue, date and color scheme – all worked out. However, have you thought about formality and guest attire requirements? The outfits of your bridal party should be consistent with the overall formality of the wedding, and the dress of every bridesmaid should be in accordance with this. The finished looks of your bridal party may not be cohesive if one of your girls is in a bedazzled fitted gown, while another is in a casual maxi dress.
4 Unifying element
Do you want your girls to have the same dress in complementing colors, or different dress styles in the same color? Whether it is the length, pattern, dress material, color, or something else, make sure that at least one element is common in all of their dresses; after all, it is the one that will tie them together.  For example, you are firm on a particular neckline and a hue, but everything else is up to the individual bridesmaid. You can also consider hair, shoes, makeup, and accessories to sort out. Will your bridesmaids have similar hairstyles and makeup looks? You may prefer varied dresses but matching shoes. You have to take the decision.
You can also ask your bridal squad about their preferences. So, keep these things in mind when opting for red, gold or rose gold bridesmaid dresses to create a mismatched look in your bridal party.
Author bio: William Smith, a popular lifestyle blogger who writes on burgundy, green, grey and rose gold bridesmaid dresses, here writes on the things that you should consider when buying mismatched bridesmaid dresses.